<![if !IE]> <![endif]>

Elea Technology GmbH
Professor-von-Klitzing-Str. 9
49610 Quakenbrück
Germany
List of product entries
This exhibitor shows the following products and commodity groups:

Product emphasis
Process technology

Trend subjects
Alcoholic beverages
Coffee, tea
Dairy products (milk, cheese, etc.)
Fruit juice, fruit drinks
Fruit, vegetables
Meat, poultry, fish, sausage
Non-alcoholic beverages
Potatoes

Target and sales markets
Australia
Brazil
Canada
China
Colombia
East Africa
India
Japan
Mexico
Middle East
New Zealand
North Africa
Northern Europe
Others Central America
Others Eastern Europe
Others Oceania
Others South America
Russia
South Africa
South East Asia
Southern Europe
Turkey
USA
West Africa
Western Europe

Brands:

Elea
PEF Advantage Belt
PEF Advantage Pipe
PEFPilot Dual
Company & products
Products
PEF - Pulsed Electric Field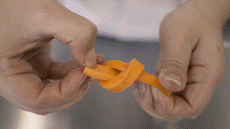 PEF is a technology in the food processing sector and gently opens pores of plant and animal cells by applying short and targeted pulses. 
The technology is currently used primarily in vegetable and potato processing. But PEF has also become very established as a non-thermal process in the preservation of fruit juices.
Nearly all production steps are positively affected by PEF. Improvements can be achieved in cutting, blanching, frying, freezing and drying, to name just a few. In addition, PEF brings enormous cost reductions. For example, in the production process of French fries and snacks, a significant reduction in energy (up to 90 %) and water consumption (up to 80 %) could be achieved compared to conventional processes.
Further applications can be found in the production of olive oil and wine, to increase yield and improve quality. The application area of Pulsed Electric Fields is broad and still has a lot of potential for all kinds of food processing.
Elea offers a range of PEF systems with capacities up to 70 t/h for solid food processing and up to 5000 l/h for liquid applications.
Veranstaltungen
Events
Date
Speaker

Elea Technology GmbH

Speakers Corner, Passage 4/5


27.04.2022 | 3:30 p.m.-4:00 p.m.



Mr. Prof. Dr. S. Töpfl